FUEL10K | Peanut crunch granola 400g
Code:
6380
Related products
Product detailed description
FUEL10K | Crunchy peanut granola 400g | Green Heads
Say goodbye to boring breakfast. FUEL10K Crunchy Peanut Granola is a delicious way to power you through the morning. A combination of oatmeal toasted in the oven, sprinkled with partially chopped and halved roasted peanuts.
This granola is fully protein-fortified and packed with fiber to help fuel you for the day ahead, with a special blend of vitamins (E, B1, B2, B3, B5, B6, B12 and folic acid B9) to help. get there, whatever your goal is.
The granola is also Vegan Society certified. Enjoy it with yogurt, milk or a plant-based alternative.
Ingredients:
Wholemeal oatmeal (43%), sugar, cereal extrudate (rice flour, wheat gluten, sugar, salt), roasted peanuts (8%) (chopped and halved), sunflower oil, glucose syrup, wholemeal wheat flakes, wheat gluten, grated coconut, caramelized sugar syrup, vitamins (niacin (B3), vitamin E, pantothenic acid (B5), vitamin B6, riboflavin (B2), thiamin (B1), folic acid (B9), vitamin B12), natural aroma, antioxidant : extract rich in tocopherol.
For allergens, including grains containing gluten, see ingredients in bold. Made in a factory that handles nuts, milk, soy and sesame seeds.

Nutritional composition per 100g:
Energy 1882KJ / 448kcal, Fats 15.6g, of which saturated fatty acids 2.6g, Carbohydrates 57.8g, of which Sugars 17.7g, Fiber 6.1g, Protein 17.0g, Salt 0.04 G,
Vitamins (% NRV per serving):
vitamin E 4.6 mg (38%), Vitamin B1 0.4 mg (38%), Vitamin B2 0.5 mg (38%), Vitamin B3 6.2 mg (38%), Vitamin B6 0.5 mg (38%), Vitamin B9 76.6 µg (38%), Vitamin B12 1.0 µg (38%), Vitamin B5 2.3 mg (38%)
About FUEL10K:
FUEL10K makes "fuel" for busy people. Their breakfast range is full of amazing products such as granola, which has no competition. At FUEL10K, as popularized by Malcolm Gladwell in his 10 thousand hour (10K) theory, they put continuous self-improvement at the top of their agenda. They are proud of their products, but they know they can always be better. Since launch they have been constantly looking to improve their products without compromising on taste. They are also committed to reducing their impact on the environment.
"The 10,000 hour rule, popularized by Malcolm Gladwell, roughly says that if you practice a skill for 10,000 hours, you have a good chance of becoming an expert at it."
Continual being throughout their development is reducing the use of sugar in their products. They are also looking for ways to use less plastic and source more packaging and ingredients from the most sustainable sources available to us. They work hard to reduce carbon emissions and also offset where possible. Their commitment is to continuous improvement.
Since B CORP certification in March 2021, they promise to strive for the highest possible standards, transparency and accountability for verified social and environmental behavior. In everything they do, they balance purpose, quality and pride above mere profit.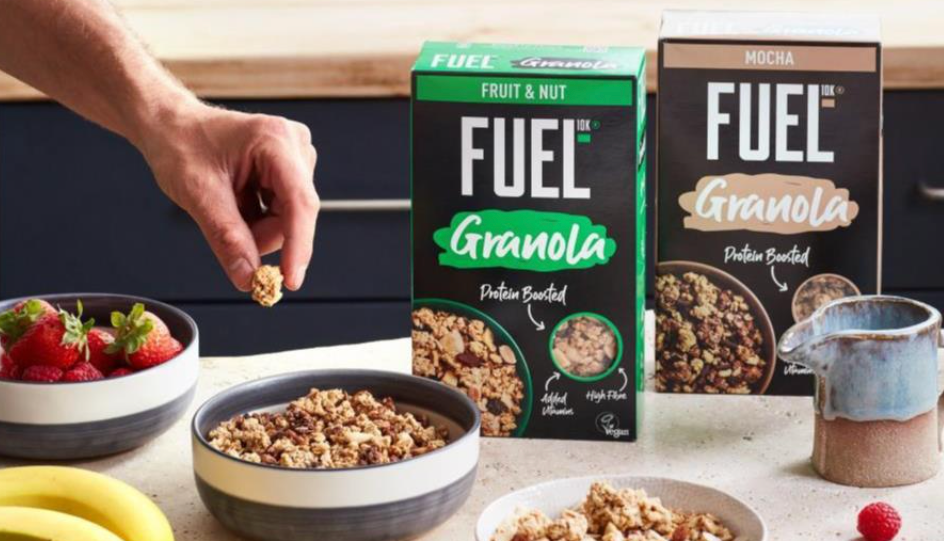 Additional parameters
Category

:

FUEL10K
Weight

:

0.45 kg
Units per case

:

6ks
Recommended selling price

:

6,5 EUR
Language on packaging

:

EAN carton:

:

05060201621928
Cases per pallet:

:

Gross pallet weight:

:

Pallet height:

: