Liquid Death | Mountain water (12x500ml)
Code:
6101
Related products
Product detailed description
Liquid Death | Mountain Water 500ml | Case of 12pcs
Non-sparkling mountain spring water full of electrolytes and minerals to quench your thirst. Packed in unique artistic cartons of 12 pieces. Liquid Death is no ordinary water! Offer your customers unique products from Green Heads.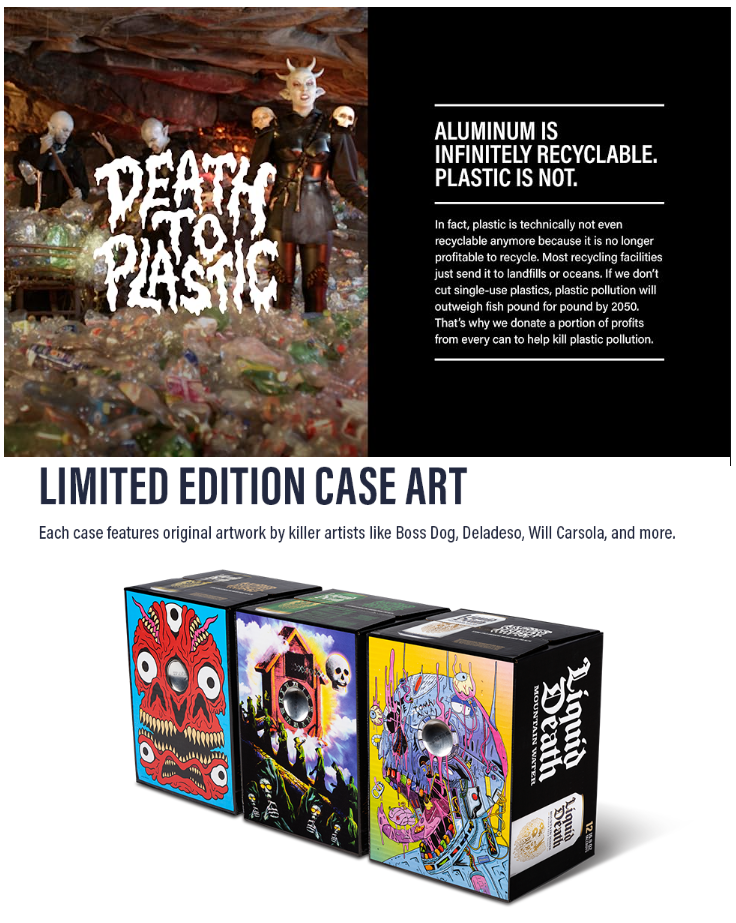 About company:
Liquid Death is a new beverage company founded in 2017 by Mike Cessario and three other partners. Liquid Death hates corporate marketing as much as you do. Their diabolical mission is mainly to make people laugh, to get them to drink healthier drinks more often, while helping to eliminate plastic pollution from the world. The aluminum cans they use can really be recycled an infinite number of times, unlike plastic bottles. In addition, the company donates 10% of its profits to help fight plastic pollution.
Cessario was inspired to create Liquid Death after watching the Vans Warped Tour in 2009 where concertgoers drank water from used energy drink cans just to stay hydrated.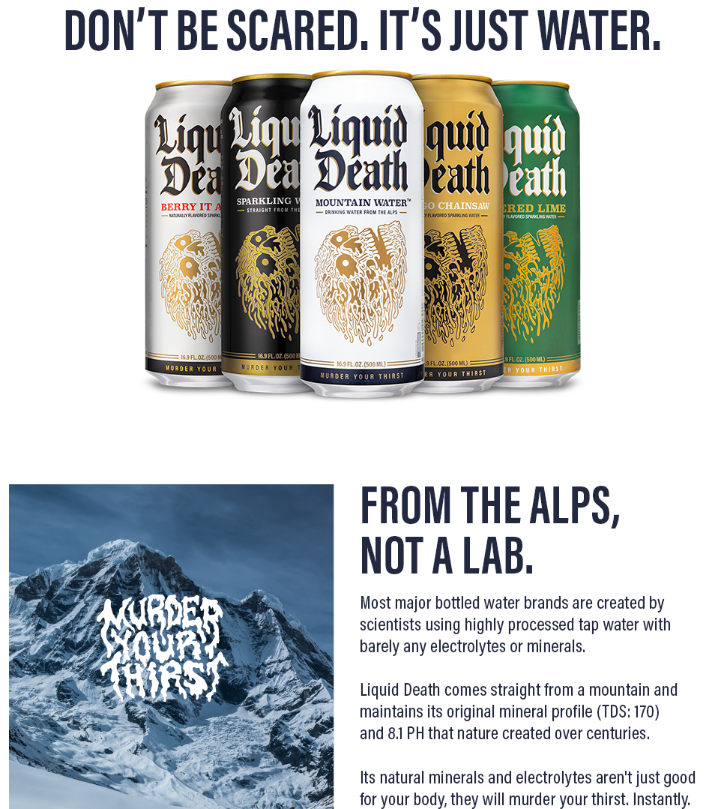 Additional parameters
Category

:

Liquid Death
Weight

:

6.7 kg
Packaging:

:

Can - aluminum
Recommended selling price

:

59,90 Kč s DPH