Abakus | Seaweed Crisps | Cheese - Vegan 18g
Code:
5741
Related products
Product detailed description
Abakus | Seaweed Crisps | Cheese - Vegan 18g
These are Cheese flavoured (vegan) seaweed crisps. The seaweed's crunchy texture and tantalising flavour makes them irresistible and a great snack for adults or children.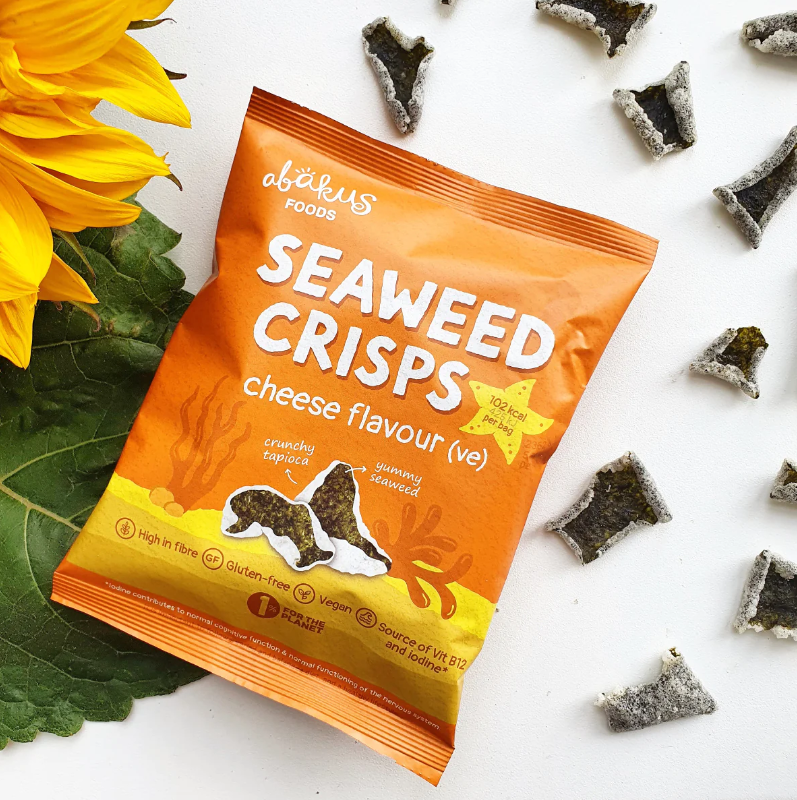 Ingredients: Tapioca (39%), seaweed (nori) (28%), non-GMO corn oil, rice, nutritional yeast, sea salt.

Allergen information: Packed in a plant which handles nuts and sesame seeds. Seaweed is a natural product that may contain traces of crustaceans or molluscs.

Free-from: No nasties * Gluten free * Dairy free * No added sugar * Non-GMO* No additives * Suitable for vegetarians and vegans *
Weight: 18g per bag
---
More about the Abakus brand:
Seaweed
Seaweed is famous in the Far East and more and more people around the world are including it in their diet for its important health and nutritional benefits. A key health benefit is that seaweed is a source of iodine and tyrosine, which support cognitive and nervous system function. Commonly found in dairy and meat products, iodine is especially important if you're on a vegan or vegetarian diet. Seaweed is an excellent source of vitamins A, C, E and K, as well as folate, zinc, sodium, calcium and magnesium.
Tapioca
Tapioca is a starch extracted from the Cassava plant and is great for a gluten-free and wheat-free diet. Being a "resistant starch" means it nourishes the gut with healthy gut bacteria, which helps reduce inflammation.
Additional parameters
Category

:

Abakus
Weight

:

0.021 kg
Pcs in package

:

12 pcs
Language on packaging

:

UK, FR, DE, IT, NL
Recommended selling price

:

1,49 EUR
EAN carton:

:

20634158955925
Cases per pallet:

:

160 cases
Gross pallet weight:

:

73 kg
Pallet height:

:

1750 cm