Doisy & Dam | Ballers 75g | Sharing
Code:
5632
Related products
Product detailed description
Doisy & Dam | Ballers 75g | Sharing
Nadýchané a křupavé kuličky Doisy and Dam v 70% hořké čokoládě. Větší 80g balení tzv. sharing bag.  Green Heads
Indulge in velvety dark chocolate and crispy golden crisps, perfect for satisfying your cravings on the go. Our vegan chocolate is made from the finest single-origin cacao from Colombia, where farmers are treated fairly and invest in their communities.
At Doisy and Dam, we are committed to using only natural ingredients and ethically sourced cacao, free from palm oil. Enjoy the best chocolate snacks without any guilt.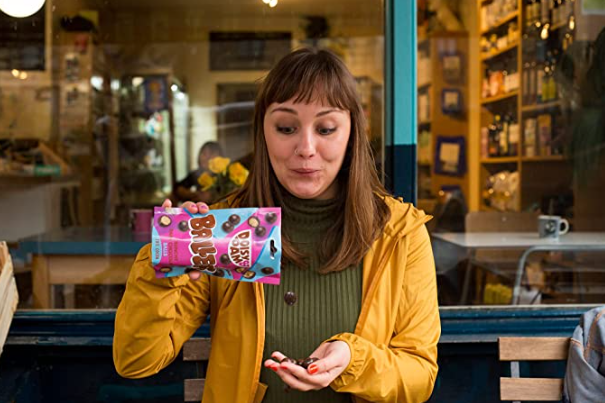 Ingredients:
Dark chocolate (75%)(cocoa mass, sugar, cocoa butter, emulsifier (soya lecithin), vanilla extract), rice balls (23.8%) (rice flour, corn flour, sugar, sodium bicarbonate, salt), honeycomb flavouring (0.3%), glazing agents (gum arabic, corn protein)).
Storage conditions:
Store in a cool, dark place.  Avoid direct exposure to heat and sunlight.
Nutritional Information:
Energy 2131kJ (499kcal), Fat 27g, of which saturates 16g, Carbohydrates 56g, of which sugars 33g, Dietary fibre 6.7g, Protein 6.3g, Salt 0.17g



Additional parameters
Category

:

Doisy & Dam
Weight

:

0.083 kg
Units per case

:

7 units
Language on packaging

:

GB, FR, DE
Recommended selling price

:

2,99 EUR
EAN carton:

:

15060507100438
Cases per pallet

:

216 cases
Gross pallet weight:

:

166 kg
Pallet height:

:

1456 cm